"Discover How To QUICKLY And EASILY
Create Your Own Products...
That Will Dominate Any Niche
And Bring In Massive Amounts Of Cash"



have been creating products now for over 3 years. To date...I have created over 50 that have brought me thousands of dollars in income.
And I can do this in ONE DAY!
I say this not to brag but to show you how ridiculously easy it is to create your own products.
And not only am I going to show you how easy it is...I'm going to do something very few people do...outline the entire product for you...RIGHT HERE.
What's Inside


CHAPTER 1 & 2.
5 Benefits Of Product Creation


Complete Breakdown Of What's Inside


CHAPTER 3.
What it means to sell information


The 3 main ways of passing along information.


CHAPTER 4.
Covers the 3 main product formats and how to determine which one to use. It is critical that you get this right.


CHAPTER 5.
How to select a niche. This chapter goes into great detail in this area. Without proper niche selecton...you're wasting your time creating anything.


CHAPTER 6.
Covers the tools you'll need to do proper niche research.


Show how to find products in your niche in order to determine if there is a demand for YOUR product.


CHAPTER 7.
Chapter 7 actually gets into the product creation process including:
How to research your topic


How to create an outline


How to write your content


How to proofread


CHAPTER 8.
10 Killer writing tips from the master writer himself


CHAPTER 9.
How to create products quickly using PLR material. Can be done in a day!


CHAPTER 10.
CHAPTER 10 goes over advanced product creation techniques and ways to make your product more attractive. This is the stuff that can turn a $27 product into a $97 product.
CHAPTER 11.
6 Tips on how to create your product quickly!


CHAPTER 12.
CHAPTER 12 goes over outsourcing...what should be outsourced, why, and how to go about it.
CHAPTER 13.
Product Rights.


Basic Rights.


MRR Rights.


PLR Rights.


CHAPTER 14.
CHAPTER 14 covers how to price your product (not getting this right will leave you with a product you can't sell) and how to come up with just the right bonuses. These 2 items are critical for optimum product sales.
CHAPTER 15.
And then there is a HUGE resource section at the end..
Nothing Is Left Out


Everything I know about product creation is in this book...knowledge that has been responsible for selling thousands of copies of each of my major products.
And now all this information is YOURS in...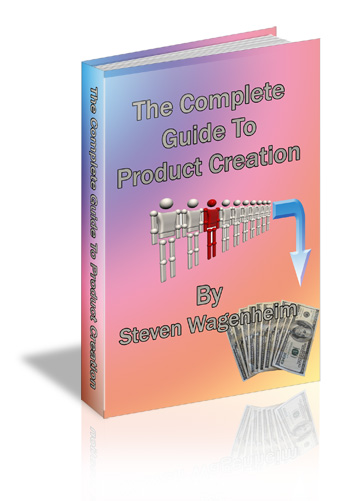 Testimonials


Read what just a few people had to say about this book.

" Wow! The Complete Guide to Product Creation really removes the veil from the product creation process and makes it a science that's easy to follow and profit from.

All of the most important elements of creating a product from how to get ideas all the way up to post creation marketing of the products are covered with factual statistical data, reason-why explanations and step by step instructions for ensuring that anyone with access to a computer and at least 2 fingers to type, can and will make twice as much money than ever before and in half the time!

So much is covered from experience to strategy, from how to, to where and even actual examples with step by step plans... Two enthusiastic thumbs way up!

Doug Barger

www.CustomMinisiteGraphics.com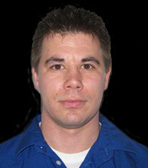 " This guide is pure gold! It definitely contains everything you would ever need to know about creating your own product. Everything from researching and selecting a niche all the way up to actually creating the product, and much more. Not to mention all the extra tips and resources that are included.

I have almost all of your products and I am well aware that you massively over deliver. But even I was shocked at the quality of this guide. Every time I think you have done your best work, you come out with something new and it gets even better.

One of my favorite things about this guide is that it's very detailed. Nothing is left out. I don't think you could have given any more information even if you wanted to.

I've already created a few products myself and reading this was still quite a learning experience for me. I can already see that my next product will be much easier to create and will earn me a lot more money! In fact, I think I will go get started on one right now.

Thanks!

Trent Brownrigg

www.work-at-home-jobs-iowa.com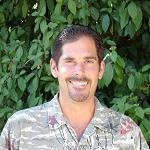 " I've got some real bad news for anyone reading this report.

If you can't create your own product using all the fantastic resources revealed in "The Complete Guide To product Creation" you probably will never be able to create any type of product online.

I must say you left no stone unturned.

Everything you need is here for you in an easy step-by-step format that anyone can follow.

As a product developer I've actually learned several vital aspects that will help me create more quality products quickly.

I took special note of pages 35-40 for my own product creation efforts.

Great job!

Dean Shainin

www.BumMarketingWiz.com
Some Straight Talk


If you know me...you know I hate hype and don't hype up my products. So if this doesn't look like the most glamorous sales page in the world to you...oh well.
But if you're going to let the lack of red flashing neon lights send you somewhere else in search of a comprehensive product creation guide...Good Luck Finding It!
Bottom Line: This guide will give you everything you'll need to create a product that will sell. Everything else is just BS.
My Offer And Bonus


I'm going to make an offer and include a bonus that will make this impossible to pass up.
This book was originally priced at $37. I am now offering it for a limited time only for just $27.
Now...here is the bonus I am offering...one that nobody else on this planet can offer.
After creating your first product (which you will do in record time) send it to me and I will review it and make suggestions on how to improve it.
But that's not all...
If I like your product...I will help you promote it.
And I am offering a complete 60 Day Full Money Back Guarantee if you are not satisfied in any way with this product.
Steve...With An Offer Like That...I Can't Pass This Up. YES! I Want Your Product Creation Guide and Your Bonus To Review My First Product
I understand that I will be instantly downloading this guide in PDF format and that I have 60 days to evaluate it.

I also understand that if I am not completely thrilled with this package, I can return it for a FULL REFUND.
Click Here To Instantly Download